From reed plants to high performance anodes
Anodes based on silicon promise a very high capacity for Li-batteries, yet a sufficiently fast kinetics has to rely on a suitable nanostructure that allows for nanoscopic ionic and electronic wiring. The contribution shows that such Si-anodes can be obtained right away from processing reed plants with their preformed nanostructure and the silicate constituents acting as Si-source. The so-prepared electrodes show excellent storage behavior.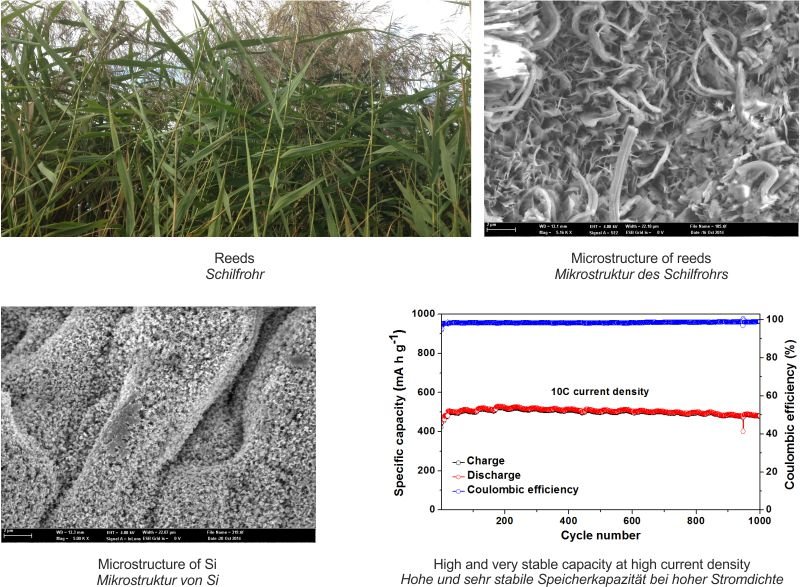 Vom Schilfrohr zu Hochleistungsanoden
Silicium-basierte Anoden versprechen eine hohe Speicherkapazität für Lithium. Der Schlüssel zu einer hinreichend guten Kinetik liegt in einer nanoskopischen elektronischen und ionischen Verdrahtung. Eine solche vorteilhafte Strukturierung wird dadurch ermöglicht, dass silikatreiche Schilfpflanzen mit ihrer vorgefertigten Nanostruktur in einen Silicium-Kohlenstoff-Komposit verwandelt werden. Die so erhaltenen Elektroden zeigen ausgezeichnetes Speicherverhalten.